Heavner Basic Science Lectureship
The James Heavner Basic Science Lectureship Award is an annual award created by the Texas Pain Society to honor the memory and efforts of TPS Board Member, Dr. James Heavner.

This award will be presented to an individual each year during the TPS Annual Meeting.

The Board of Directors will select the person to receive the award based on the individual's research and academic achievements, professional contributions to pain management as well as patient care and advocacy among other factors.
---
 2019 9th Annual James Heavner Basic Science Lectureship Award: Arnold I. Caplan, Ph.D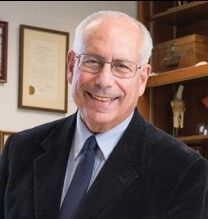 Arnold I. Caplan, Professor of Biology and Director of the Skeletal Research Center at Case Western Reserve University.  He received his Ph.D. from The Johns Hopkins University School of Medicine. 

Dr. Caplan is a national and international scholar focusing on experimentation in the area of musculoskeletal and skin development.  He has published over 450 papers and manuscripts and has long been supported by the NIH and other non-profit and for-profit agencies for his efforts in trying to understand the development, maturation and aging of cartilage, bone, skin and other mesenchymal tissues and for his pioneering research on Mesenchymal Stem Cells. 
November 2018
October 2017
October 2016 
October 2015 
October 2014 
October 2013 
October 2012 
November 2011

Carl Erickson, PhD 
Hemmo Bosscher MD, PhD
Srinivasa Raja, MD
Arthur G. Lipman, PHARM D, FASHP
LiYen Mae Huang, PhD
Volker Neugebauer, MD
Howard Gutstein, MD
James Heavner, DVM, PhD