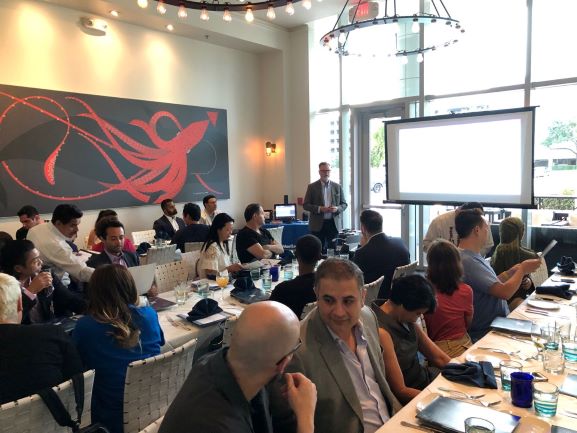 Houston Chapter Dinner Success!
Thank you to the over 40 Houston members who attended the August 20th, 2019
Houston Chapter Dinner Program! Attendees gathered to network and listen to
speaker Alexander Ropper , MD
(Assistant Professor and Director of Spinal Neurosurgery, Neurosurgery
Director of Spine Surgery - Baylor St. Luke's Medical Center, Baylor College
of Medicine, Houston, TX, US) talk about " Modern Spine Techniques, the
Truth About Laser Spine". The lecture was informative and had a lively Q&A
discussion. 

Special thanks to Houston Chapter Chair Dr. Ankur Mehta for putting the
program together!
Share this post: