RESOURCES
INFORMED CONSENT
Texas Pain Society (TPS) is proud to work with Texas Medical Association on a variety of projects throughout the year and is pleased to be a resource for physicians in Texas who treat pain patients. Below are just a few of  the helpful tools TPS offers it members:
 Spanish version is now available!
---
Controlled
 Substance Record Books:
2nd edition books available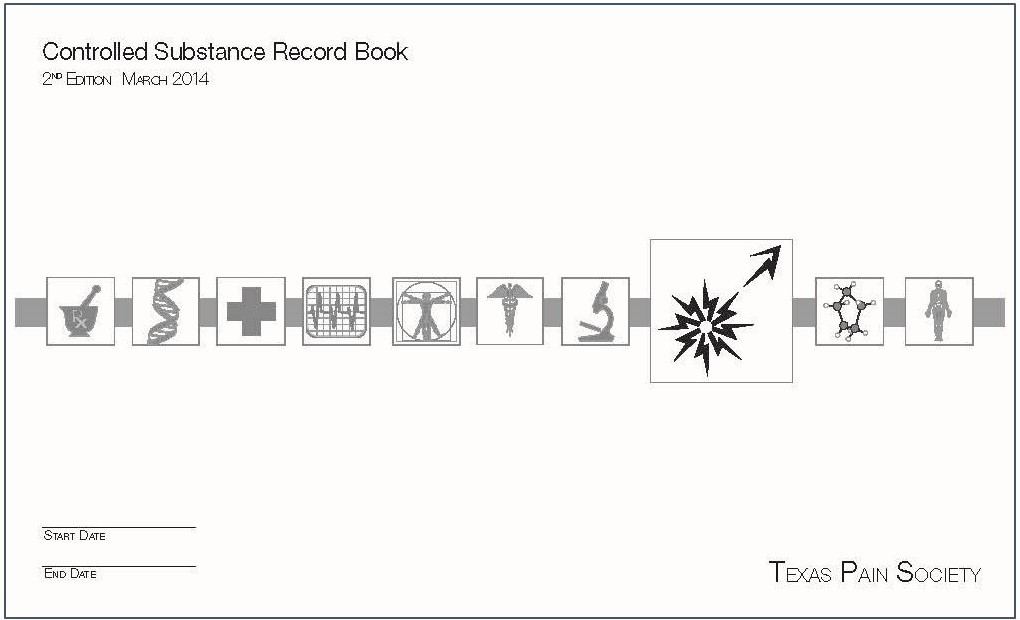 The Texas Controlled Substance Act makes no differentiation between samples and medicine ordered from a drug wholesaler or pharmacy. ALL controlled substances must be accounted for in a log book (numbered and bound) in addition to entries in the patient's medical chart.
View more information on the Act.
ORDER INFORMATION
Order Online Now! OR Download Order Form  and mail in.